Your website is the face of your business. As a digital medium of passing and seeking information, web design is subjected to the ever-changing process. We are now 18 years into the new millennium and we saw what not.
2017 saw many advancements, including the mobile usage taking over desktop browsing. In 2018 we are witnessing mobile functionality in ways we have never seen before. While desktops will continue to remain in use, people are going to look forward to mobile first indexing.
And with this notion, let's take a look at some of the best web design trends of 2018 that are ready to boggle your mind.
1. Dynamic Gradients
Gradients are making an amazing comeback in 2018. Gradients are vibrant and loud. it makes less interesting photos look amazing.
2. Cinamagraphs and animations
source: Nike
These days people embrace visual content more than text content. An animation is a great tool for portraying a new product and brand storytelling. It entices visitors to look forward to you and initiates meaningful conversations with them.
3. Bold typography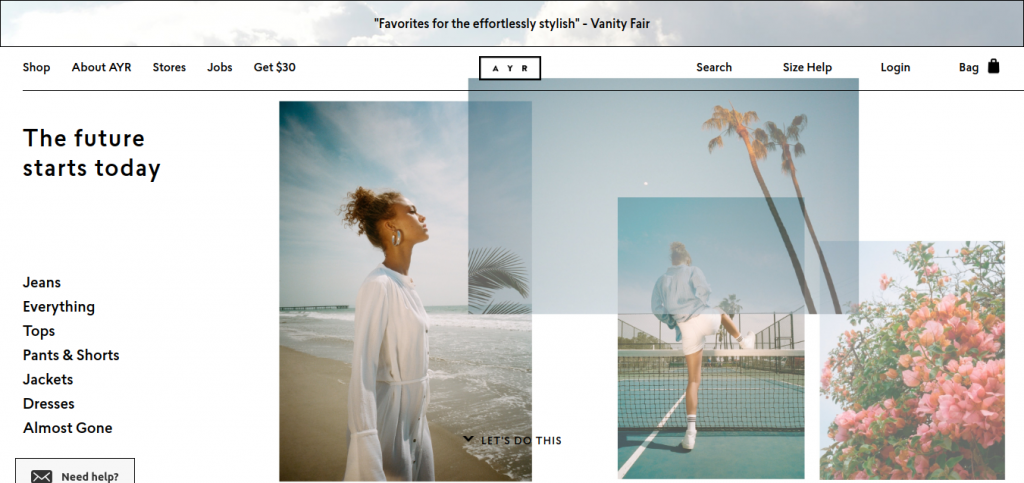 Typography is a powerful visual tool. It is capable of taming unicorns and crossing oceans(just kidding). Typography fonts are fun and energetic. They put life into a dead design. Whatever your brand identity is, typographic fonts sets the mood right. Because of the surge in device resolutions, we can see a considerable increase in the use of custom fonts. Typography aligns with your brand, improves the UX, and keep the reader stick to your website.
4. Asymmetric grid layout
Asymmetry and mismatched things are in these days. 2018 is witnessing a lot of stereotypes being broken. 2018 is embracing it. Asymmetrical designs are unique, distinctive and sometimes experimental. This makes them favorite of every web designer in 2018.
5. Custom illustrations
Illustrators are sighted, we're delighted. They are great and versatile, playful, friendly, and add an element of fun to the website. Illustrations are suited not only to fun and energetic brands but also to those brands which are perceived as serious.
Bottom Line
Between asymmetric grids, bright colors, integrated animations, 2018 is one of the most fun years in the history of web design. Let's us wait and see what more 2018 has in its bag. Looking for consultation regarding web design? You always have our back.